Marshall High School

In Memory
Tom Banks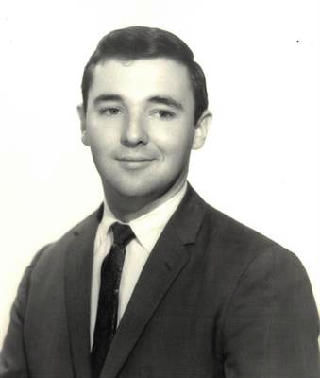 Thomas Rodgers Banks
Funeral services for Thomas R. Banks, 71, of Cleburne, Texas will be conducted at 11 a.m. Saturday, September 22, 2018 at Rosser Funeral Home. A visitation will be held from 7 - 9 p.m. Friday, September 21, 2018 at the funeral home.

Thomas Banks passed away Wednesday, September 5, 2018 at his home. Born in Marshall, Texas on September 25, 1946, to parents Charles Albert and Fannie Lorene (Rodgers) Banks, Tom was the youngest of four children including Charles Jr., Bobby Dan and Margaret.

He graduated from Marshall High School in 1964, and received his degree in Business Administration from Baylor University in 1968. Tom passed his CPA exam in 1970. He worked for Texaco, and Arendale, Young and Cearcy before moving to California to open his own accounting firm in 1976. He continued his practice until his retirement in 2016.

Tom married Susan Wurzbach on August 31, 1968. They had two boys, Greg born in 1970 and Jason, born in 1974.

Tom was preceded in death by his parents and both brothers.
He is survived by his wife, Susan Banks; son, Greg and wife, Amy and their two girls, Hannah and Morgan; son, Jason and wife, Melissa and their children, Michelle and Jason Jr.; sister, Margaret (Banks) Oberender; and many nieces, nephews and cousins.